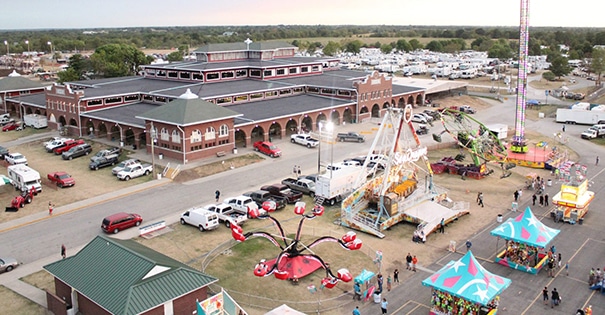 Here at the Fairgrounds, we offer big-time facilities with a small-town feel. You'll experience a winning combination of historic buildings and exceptional staff. Whatever the size of your event, if you need to rent a Midwest location, we've got you covered.

Our team is ready to make your event and rental experience a success. Day in and day out, our staff coordinates activities across our 400 acres of property. Explore our list of venues and start planning your next event in Sedalia.
Plan Your Event
Interested in hosting an event in Sedalia? View common Event Types hosted at the Fairgrounds every year to learn if it is the right venue for you!
Do you have an event planned and are looking for additional resources? We can provide recommendations for service partners, on-grounds services, FAQs and more!