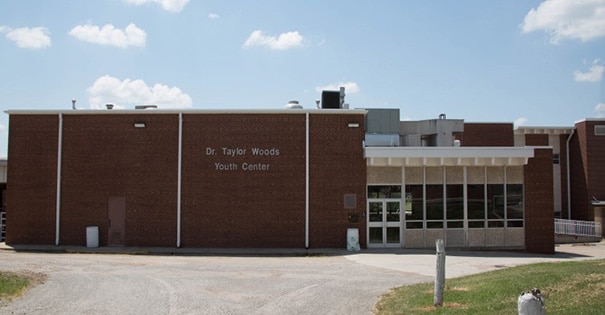 The Youth Center is a multi-use facility that features sales arena, dining room, dorm rooms, and a wash stall. The dining room has the tables and chairs already provided for your event. This floor plan will accommodate a variety of public and private functions all year round.
Common Uses Include:
Facility Features
Rental Fee: $440.00
Facility Description: Dining room, sales arena
Square Footage: 16,140 sq. ft.
Restroom Available: Yes
A/C Available: Yes
Heat Available: Yes
Offices: 1
Seating Capacity: 150 – 300
Floor Type: Concrete
Year-round, heated wash rack
Location Information
The Dr. Taylor Woods Youth Center is located just east of the Mathewson Exhibition Center.
Plan Your Event
Interested in hosting an event in Sedalia? View common Event Types hosted at the Fairgrounds every year to learn if it is the right venue for you!
Do you have an event planned and are looking for additional resources? We can provide recommendations for service partners, on-grounds services, FAQs and more!