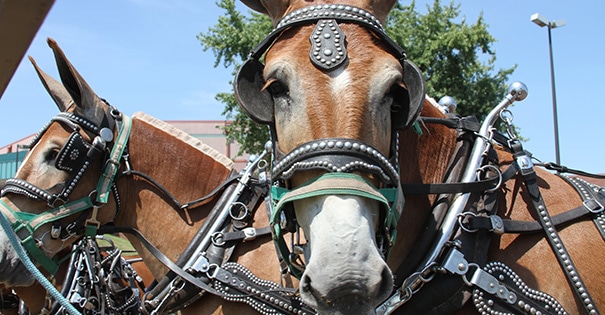 Horse shows and sales have long been a staple of the Missouri State Fairgrounds in Sedalia – and with good reason. Great stables, a beautiful, historic Coliseum, and the adjacent MFA Youth Livestock Arena are just the start of it, creating an environment that is hard to beat.
But the list of available Fairgrounds facilities doesn't end there. More than a dozen other buildings, all with excellent access, provide the flexibility to meet your equine event's unique requirements. And, the wide range of lodging options available to you and your show visitors includes award-winning and historic nearby hotels as well as top-notch camping facilities with utilities right here on the Fairgrounds.
Common Facilities for Equine Shows & Sales
Plan Your Event
Interested in hosting an event on the Fairgrounds but aren't sure which buildings are available? Visit the Facilities page to view all facilities.
Do you have an event planned and are looking for additional resources? We can provide recommendations for service partners, on-grounds services, FAQs and more!