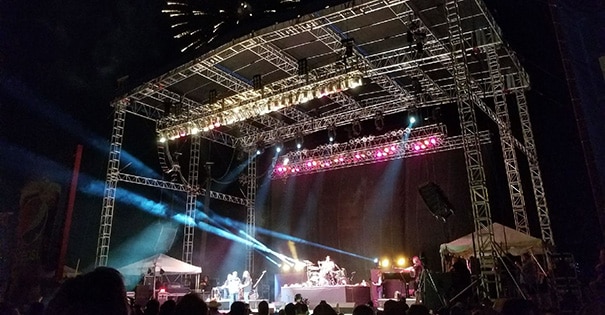 Big-time facilities with a small-town feel make the Fairgrounds an ideal concert venue. Our legendary outdoor venue can seat 8,800 and our indoor facility can hold over 5,000 concert-goers. Live music is our specialty and entertainment is the foundation of what we do.
Past performers include Jason Aldean, Lynyrd Skynyrd, Christina Aguilera, and many more.
Common Facilities for Music & Concerts
Plan Your Event
Interested in hosting an event on the Fairgrounds but aren't sure which buildings are available? Visit the Facilities page to view all facilities.
Do you have an event planned and are looking for additional resources? We can provide recommendations for service partners, on-grounds services, FAQs and more!