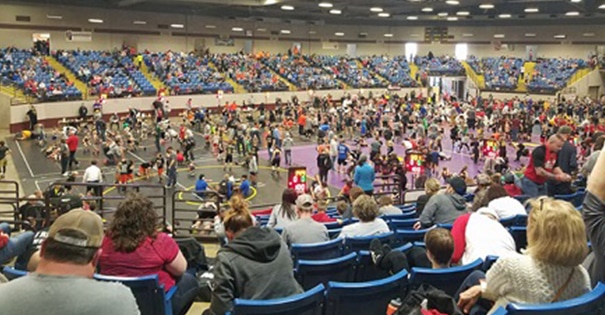 When your sporting event needs a mid-Missouri home, the Missouri State Fairgrounds in Sedalia is ready. Our event planning staff can recommend appropriate facilities from the dozens available across our 400 acre fairgrounds.
From indoor football or rodeos at the Mathewson Exhibition Center to 5K Run/Walk fundraisers that take full advantage of the paved roads, beautiful scenery and sheer size of the fairgrounds, we can bring it all together to provide a top-notch event that both participants and organizers will appreciate.
Common Facilities for Sporting Events
Plan Your Event
Interested in hosting an event on the Fairgrounds but aren't sure which buildings are available? Visit the Facilities page to view all facilities.
Do you have an event planned and are looking for additional resources? We can provide recommendations for service partners, on-grounds services, FAQs and more!